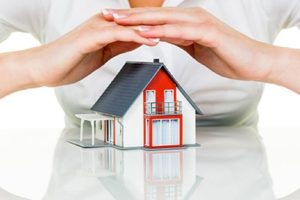 If you have a mortgage, you are almost certainly required to have homeowners insurance.  This insurance pays for losses a homeowner suffers from things like a fire, burglary, or several other catastrophes.  However, homeowners insurance will not cover floods or earthquakes. Those disasters can be protected against with separate policies sold separately from regular homeowners insurance. Homeowners insurance is considered a package policy which means that it covers damage to property, as well as liability or legal responsibility for anyone who is injured on your property, or damages that the policy owner or members of the household cause to other people.  This protection even extends to pets.
There are three main kinds of homeowners policies available:
HO-2 Policy: is a policy that protects against most kinds of disasters a home might see.  This kind of policy is designed to protect owners of mobile homes.
HO-3 Policy:  This is the most common and most popular homeowners policy.  This policy protects against nearly every disaster except for flood or earthquake.
HO-8 Policy:  This policy is designed for older houses.  It was designed to reimburse homeowners for less damage depreciation if some other disaster happens to an older home.  For some older homes, policies may not be available for full-replacement costs.
People don't like insurance until they need it, then it is too late to find out they were under-covered and they didn't have the right policy to meet their needs. We can look at the amount of coverage you need and help you find the best policy with the premium and deductible that will work for you and your family.
Stop by the Waitte's Insurance Agency office in Norwich, Connecticut to find out what policy will work best for you!
Chubb
CNA Insurance
Foremost
Hanover Insurance Group Inc.
Harleysville
Kemper
Liberty Mutual
Lloyd's
Mapfre
MetLife
Narragansett
National Grange
Nationwide
NLC
Progressive
Quincy Mutual
Safeco
State Auto
The Hartford
Travelers
Utica First
Vermont Mutual